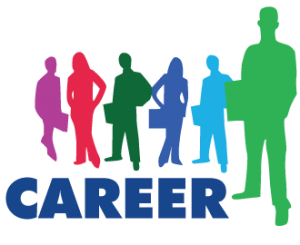 Come join a young, dynamic team of passionate and committed individuals who strive to provide excellence in any service.
We offer competitive salaries and benefits, a training-centric culture, career development, within an exciting and team-oriented work environment. Only you can help us do more!
All vacancies are filled on the basis of ability, qualifications and experience. We need the best and the brightest to keep growing, and that means you!
01  jobs are available currently. Please send your detail resume to the following E-mail address for any suitable position in future.
Send your CV to: info@onyxbd.com
Job brief (Marketing Executive)- Position 01
We are looking for a talented Marketing Executive to undertake marketing projects for the benefit of our company. You will organize creative campaigns and promotional events that can make a difference for our company's success according to trends and customer requirements.
The ideal candidate will be passionate for the "art" of marketing and will have an abundance of ideas for building efficient strategies. He/she must bring forth a strong arsenal of techniques and methods to promote our products, services and public image.
The goal is to reach out to the market and cultivate the customer's interest in our products and services in ways that strengthen our reputation and facilitate our continuous growth.
Responsibilities
Conceive and develop efficient and intuitive marketing strategies
Organize and oversee advertising/communication campaigns (social media, TV etc.), exhibitions and promotional events
Conduct market research and analysis to evaluate trends, brand awareness and competition ventures
Initiate and control surveys to assess customer requirements and dedication
Write copy for diverse marketing distributions (brochures, press releases, website material etc.)
Maintain relationships with media vendors and publishers to ensure collaboration in promotional activities
Monitor progress of campaigns using various metrics and submit reports of performance
Collaborate with managers in preparing budgets and monitoring expenses
Requirements
Proven experience as marketing executive or similar role in textile industry will be preferable.
Good understanding of market research techniques, data analysis and statistics methods
Thorough knowledge of strategic planning principles and marketing best practices
Proficient in MS Office and marketing software (e.g. CRM)
Familiarity with social media and web analytics (e.g. WebTrends)
Excellent communication and people skills
Strong organizational and time-management abilities
Creativity and commercial awareness
BBA/MBA in marketing, business administration or relevant discipline from any reputed university.